Product details
Galvanized kwikstage scaffolding is also know as quick stage scaffolding. This type of scaffold is a modular system scaffolding with wedge fixing for all access scaffold requirements. The wedge fixing of the ledgers and transoms gives a simple and fast mean of erecting access scaffolding without loose parts. Its rigid four-way fixing offers a positive location without any movement, spigot and wedge fitting on the standard to supply a guaranteed vertical alignment.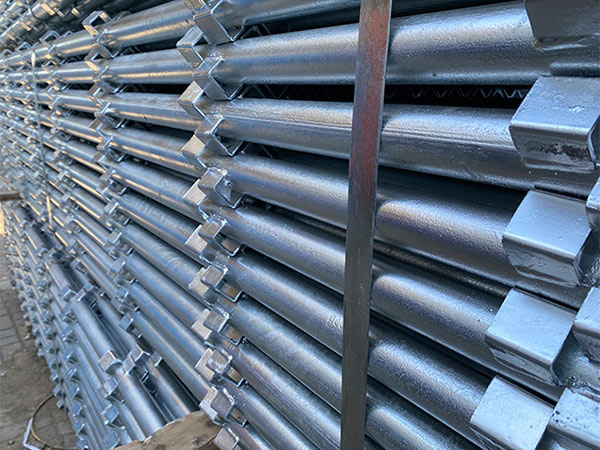 Due to the scaffold system is flexibility, strength, being easy to install and dismantle, it is the most common method of access today for work at heights.
Kwikstage scaffold dimensions
Item

Length(m)

Kwikstage scaffolding standard

0.45

0.9

1.8

2.7

3.6

kwikstage scaffolding ledger

0.2

0.3

0.4

0.6

0.9

1.2

1.5

1.8

kwikstage scaffolding brace

0.9

1.2

1.5

1.8
Kwikstage scaffolding components
A complete Kwikstage scaffold system includes the following accessories:
Standard, ledger, diagonal brace, base jack, toe board, scaffold walking board, connector, Trap door, toe board clip, ladder, handrail, staircase.
Product features
1) High strength and load-bearing capacity
2) Structure is simple so that installation rapidly
3) Components are easy to palletize and transport
4) Longer working life
5) Low maintenance and easy transportation