Ring-lock scaffold uses the specially designed rosette and self-locked wedge pin, you just need to put the pin into the rosette and then it will be locked. The Axial bearing capacity design makes the scaffolding tower safer. Even one worker can assemble and disassemble it easily with a hammer, so it is definitely saving a lot of time and manpower.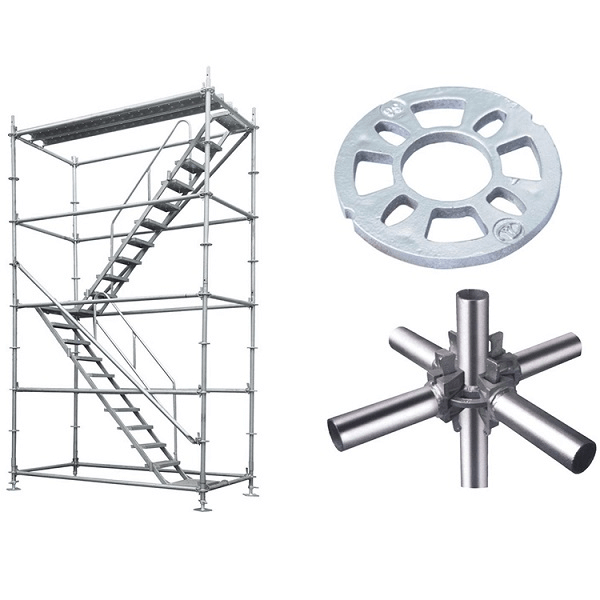 Installation of scaffolding requires professional operation. And if you want some information about scaffolding installation, you can read this article: How to assemble scaffolding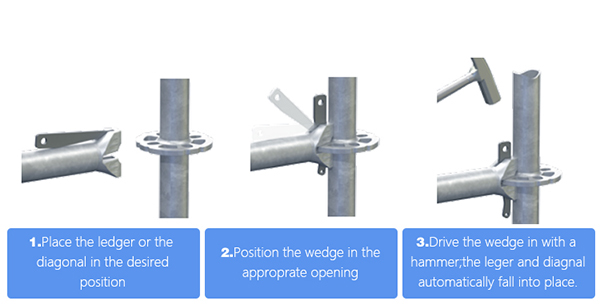 The ring lock scaffold system saves a lot of assembly and disassembly time and minimizes field costs. Its modular construction minimizes storage space when not in use.

Ring-lock scaffolding specifications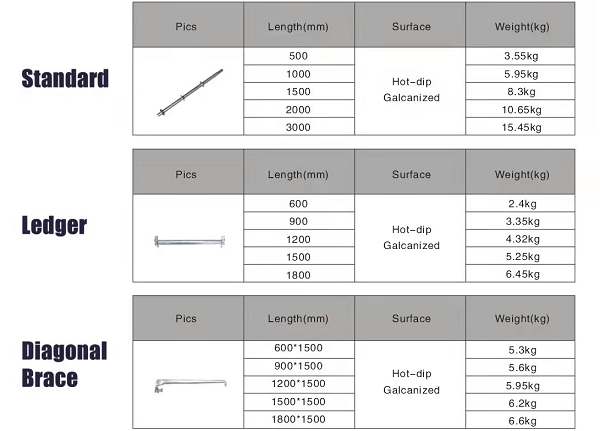 Ring lock scaffolding applications
Ringlock scaffolding is a multi-purpose modular scaffold system that can be used for all forms of access and support structures in the building and construction industries, ship-building, off-shore construction, and industrial maintenance.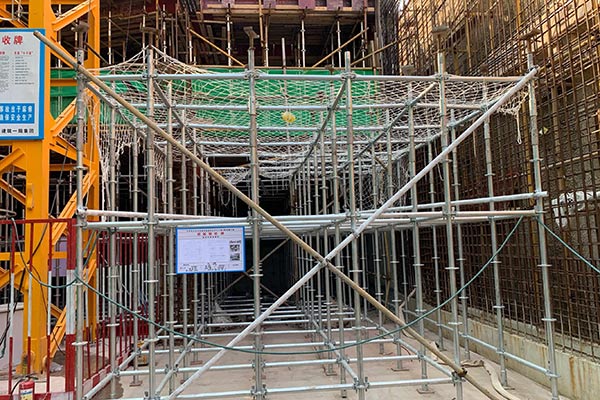 Product advantages
1. Easy to assemble, strong load capacity
2. Anti-corrosion, long service life
3. Standard production process, reliable quality
About Hengxiang Scaffolding
Hebei Hengxiang Engineering Materials Co., LTD is a leading construction scaffolding manufacturer and supplier in China. Our factory produces and supplies many types of scaffolds. Frame scaffolding,
ring lock scaffolding
, and self climbing scaffolding system are all our best-selling products.
Our scaffolding has been exported to many countries aroud the world. Good quality, good price, good service. If you have any import plans, please feel free to send your inquiry to us. We will provide you the latest price and purchase solutions.