Heavy duty propping is a specialized steel prop which is designed to bear heavy loads. Heavy duty props are capable of supporting a massive load capacity. This products are assembled using different components connected together to achieve the desired height or length required. Heavy duty propping is a heavy duty structural propping and shoring system, specifically suited to the building and civil infrastructure industries.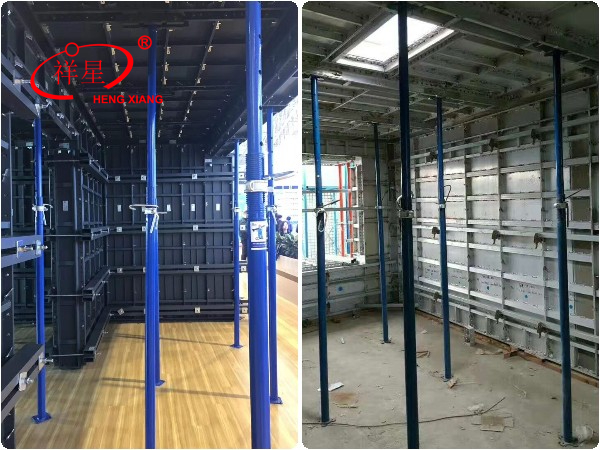 Heavy duty propping parts
The adjustable prop can be customised upon request. And the products are are compatible with most accessories of other formworks and floors.
Specifications

Products Features
1. Adjustable jack, easy to install.
2. Wide range of components and accessories.
3. Hot dip galvanization treatment prevent the prop from corrosion, other treatment like painting and electro galvanization also available
Application
Adjustable steel props

are widely used in foundation pit enclosures and building construction, for example, bridge and roof supports, slab back propping, facade retention, falsework & formwork or raking and needling applications. Because the heavy duty props can be recycled and reused, it is economical and environmentally friendly.

Our adjustable steel props are produced with advanced advanced production process and strict inspection standards. For products price and specifications, please feel free to send your inquiry or leave a message online.