Motorized scaffolding also known as electric scaffolding, is an ideal equipment for facade decoration, maintenance, spraying, etc. The motorized lifting scaffold is controlled by wireless remote control, and the lifting height can be adjusted freely, effectively reducing the number of climbers by workers.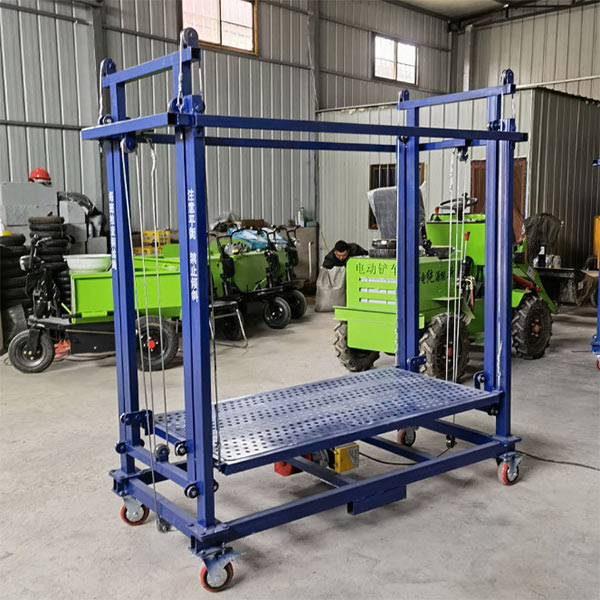 Motorized scaffold lift technical dimensions
| | |
| --- | --- |
| Length | 1.6m |
| Width | 0.8m |
| Height | 1.8m |
| Supporting leg width | 2.4m |
| Walking board | 1.5*0.7m |
| Motor | 2.2kw |
| Lifting height | 2m-8m |
Note: the sizes can be customized.

Product Advantages
Easy to use, remote control lift
Free adjusting height, reduce climbing
High quality motor, energy saving and noise reduction
Thickening steel, strong bearing force
Suitable for a variety of work scenarios
Strong and durable, long service life
Electric scaffold lift parts
The electric scaffold is equipped with a powerful electric motor, wireless remote control, high-quality mobile casters, non-slip walk borads, strong steel wire rope, support legs and guadrails to ensure safety. This convenient equipment is suitable for work site at height, increasing worker efficiency.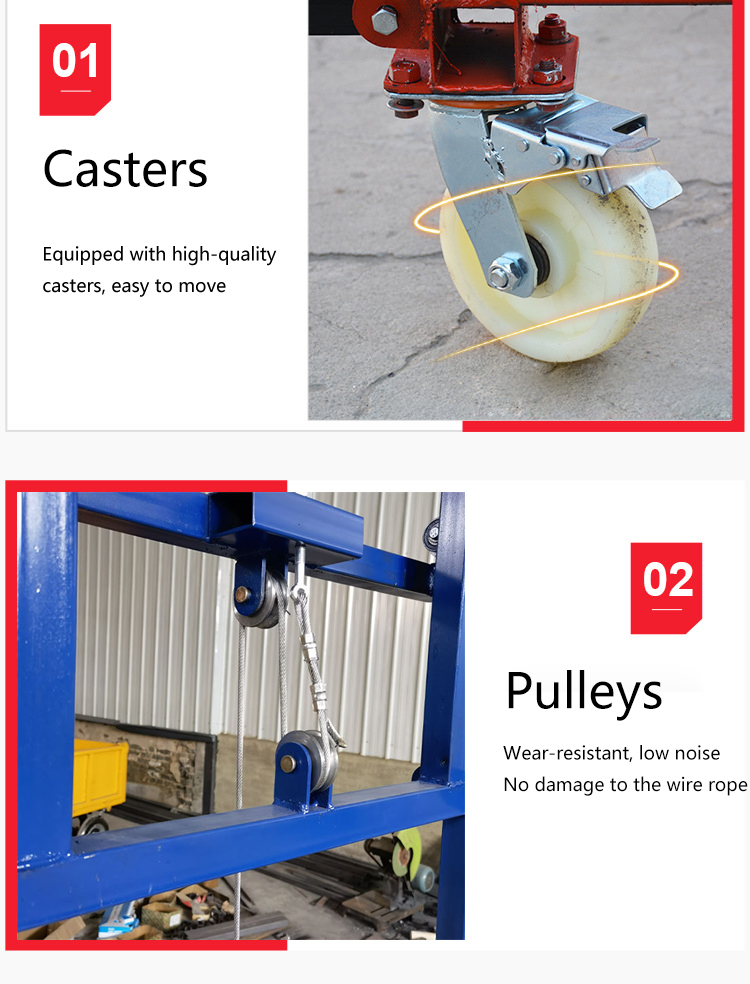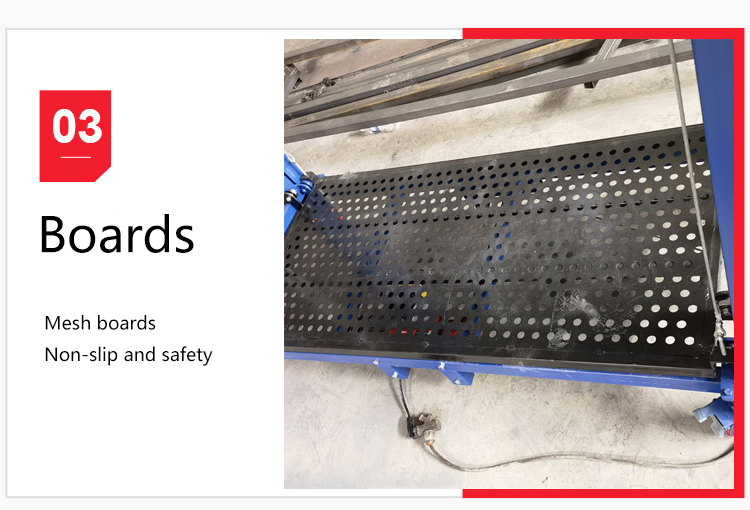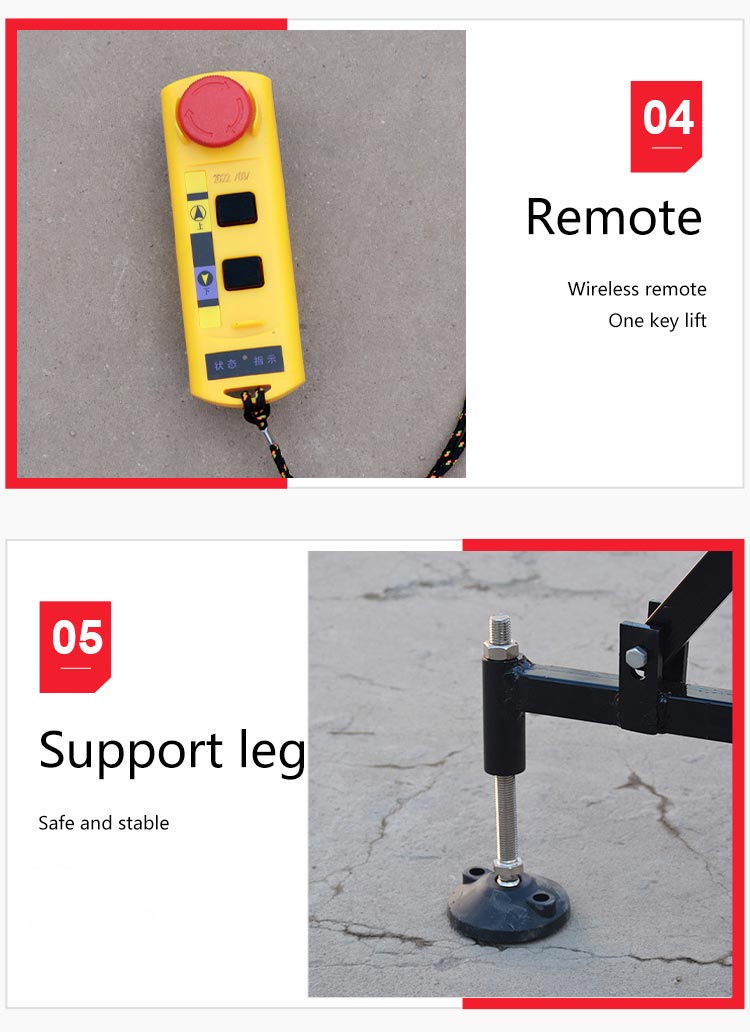 About Hengxiang Engineering Materials CO., LTD.
Hebei Hengxiang Engineering Materials CO., LTD. is established in 2008 and is one of the leading manufacturers of suspended platforms and scaffold in China. Our ZLP suspended platform, frame scaffoldin, electric lifting scaffold are all popular in the market.

For product details, pictures, pirces, and shipping, feel free to contact our team, and get a free quotation today.