ZLP1000 hanging platform gondola systems provide temporary access to heights for building maintenance, at construction sites or in industrial environments. The application of hanging platform makes working at height more convenient and safe.

Comparing with the traditional scaffold, the hanging working platform features itself in safety, obviously efficient, more flexible and low-cost.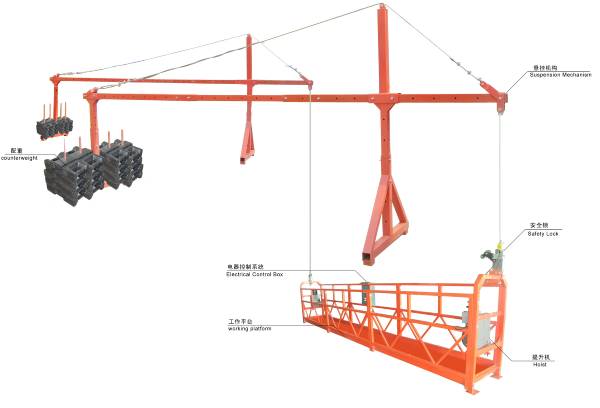 The ZLP1000 hanging working platform is modular, which is incredibly easy to assemble, allowing multiple configurations. The lightweight material is very strong and reliable. Our company have wide range specifications of suspended platform and most of the gondolas can be customized according to the needs of customers.
Specification of ZLP1000 hanging platform gondola system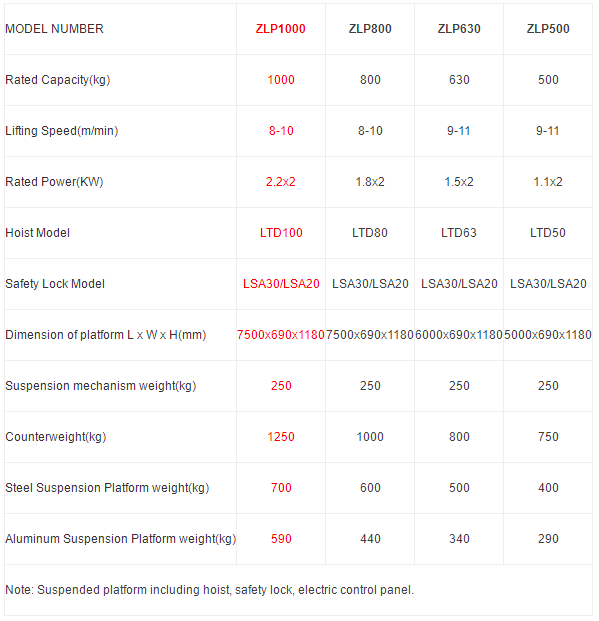 MAIN COMPONENTS:
• LTD Series Hoist
• LSB30 Safety Lock
• Electric Control Box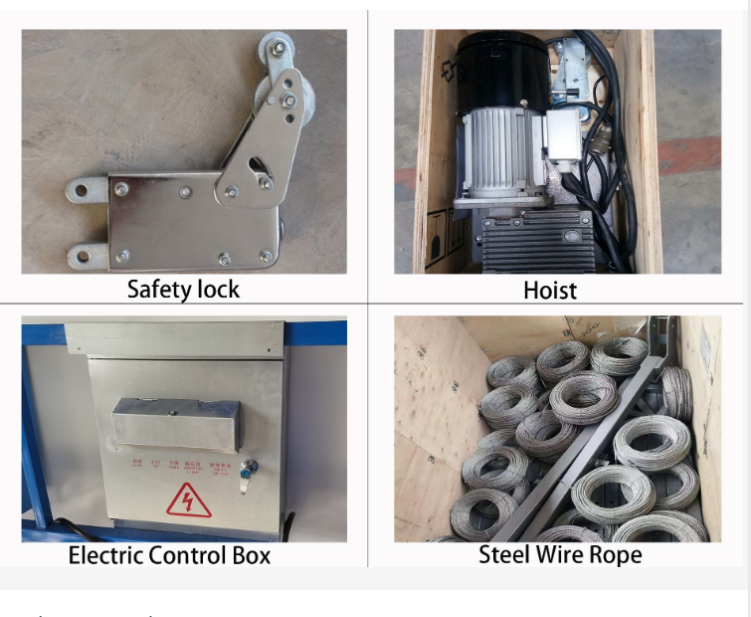 Application of ZLP1000 hanging platform
• Building facade/window glass cleaning, fixing, maintenance
• Building wall plastering
• High-rise building decoration
• Aerial construction work
• Chimney/ship/bridge maintenance
• Soil working
• Curtain wall installation
• Safety system
About Hengxiang suspended platform
Hebei Hengxiang Engineering Material Co., Ltd is one of the leading suspended platform manufacturers in China. Our main products are high altitude electric hanging platforms and related accessories, frame scaffoldings, ring-lock scaffoldings, adjustable steel props, etc.

Our hanging platforms/suspended platforms exported to more than 20 countries and regions, such as India, Russia, Indonesia, Chile, Spain, Ukraine, Mexico, Brazil, etc. Our products are highly praised by the customers.